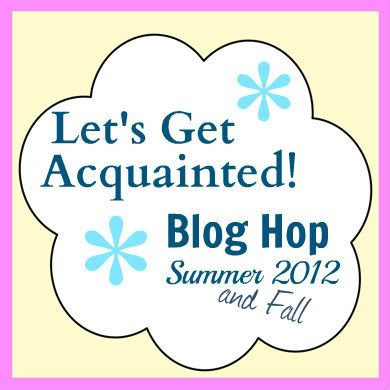 Welcome to those of you coming from the
Let's Get Acquainted! Blog hop
. Thanks
Beth
for organizing such a great hop!
I'm M-R. It stands for Michèle-Renée, but a lot of people find it tricky to spell and pronounce (it sounds très sexy in French though ;) ) so I'm good with M-R. I live in Ottawa, Canada with my husband, Charles, and three boys, Patrick (7.5), Daniel (5) and Micah (3). I am bilingual, but no, I don't have a sexy French accent. I'm currently on leave from my communications job with the federal government so I can be home with my kids. When I'm not hanging out with my family, quilting or blogging, I'm playing
ringette
(I'm not in this video nor am I as good as those players, but it is a fun introduction to the sport by Rick Mercer, one of our comedians), volunteering as a Beaver leader and on the board for my son's nursery school, or cooking.
Here is a sampling of some of my projects over the last couple of years:
Beth provided some questions for participants to answer so here are some of my answers. There will be a quiz at the end of this post so be sure to pay rapt attention. ;)
How long have you been quilting?
I've been quilting regularly for 14 years, but I made my
first quilt
a few years earlier in university.
Favorite quilting tip(s):
I did a
tutorial
on how to get satin stitch points.
Favorite fabric (or wish list fabric):
Bright Remix Stripe by Robert Kaufman. Gotta find me more of that one!
Favorite craft books:
99 Modern Blocks by Susanne Woods
Art+Quilt by Lyric Kinard
Adventures in Design by Joen Wolfrom
Design Explorations for the Creative Quilter and Color and Composition for the Creative Quilter by Kate Pasquini Masopust
Favorite book (or book you are currently reading):
Currently reading A Game of Thrones series.
Favorite children's book:
As a kid, my favourite books were
Jennifer, Hecate, Macbeth, William McKinley, and Me, Elizabeth
by E. L. Konigsburg and
Jeanne, Fille du Roy (The King's Daughter)
by Suzanne Martel. Now, I'd add in the Harry Potter series, which I'm currently reading with my oldest son, and the Dark Materials series by Phillip Pullman.
Favorite music to listen to while quilting:
I prefer listening to audio books or having a much-loved movie going on in the background.
If I'd only known - what you wish you knew about blogging before you started your blog:
I used to write and edit a daily online newsletter in a previous lifetime so I pretty much knew what I was getting into in terms of the logistics of a blog. What I didn't anticipate is how much more quilting I'd be doing as a result of the blogging!
Enough about me, let's get to the
growth chart tutorial
already. I did put it on a
separate post
because it is very photo heavy!
Thanks so much for stopping by! I hope you get a chance to check out the other participants on the hop this week. Today is Audrey from
Hot Pink Quilts
and Thursday are Jennifer from
GH Quilting
and Danny from
MommyFor Reals
.
See you on the quilt side!